Buying a home in Louisville - New vs Existing
This is the question: should you buy a new home, or an existing one? Let's take a look.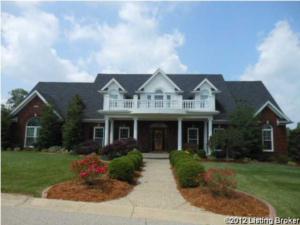 On the surface, because ofadvancing construction techniques and improving technologies, a new home is generally more expensive than an existing one of approximately the same size. Newer homes typically do not require any repair or painting, and many of them come with more "green" features which help to keep utility costs down.
Newer homes also will generally have more safety and security features, which could play an important factor when considering your family.
Now, older homes have benefits, as well. When dealing with the owner of an existing home, many may be more motivated to sell. Also, you're less likely to pay homeowners association fees in older homes, which could add hundreds of dollars to your monthly house payment.
Also, many older homes are in established neighborhoods which are the exact surroundings many homebuyers are looking for. Location, location, location!
Need help deciding between New vs Existing? We can help you trudge through the choices! Contact us at your convenience.