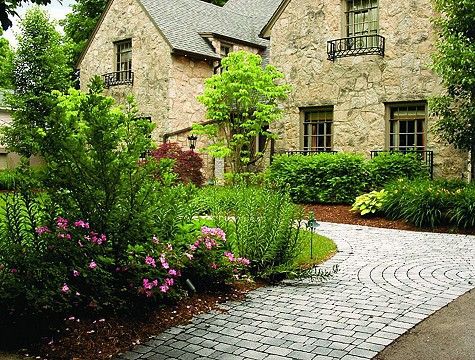 Here is Part Two of our Landscaping Tips for year-round enjoyment of your yard.
-Add Water Features: Every great landscape has a focal point, and an amazing focal point is any type of water feature, such as a pond or fountain. And not only are they grea looking, but the soothing sounds of the water is very appealing, as well! Water features don't have to break the bank, either...most home-improvement stores, such as Lowes, have inexpensive options and materials.
-Use Different Forms and Textures: You may be partial to flowers, but a non-flowering bush can add a very interesting look and feel to your layout.
-Make Sure the Yard is As Low Maintenance as Possible! You're creating an amazing landscape, and you want to enjoy it without having to spend every waking second maintaining it!
-Make Sure Your Plants Are Drought-Resistant: You don't want to spend all Spring creating a masterpiece, only to have it wither away during the Summer months.
-Buy the Right Flowers and Plants For Your Spaces: Just because you like the way a plant looks does not mean it's right for your yard. Be sure that you purcase plants and flowers that are right for the spaces, light and soil in your yard.
Now, take these tips, start planning out your new yard, and make your neighbors jealous!
Looing for a new home in the Louisville Area with a great yard? Contact us at Real Estate 3000!